Name: Ellieanna Vian (Elle for short)
Age: 21
Gender: Female
Power: Ability to Fill things up
Description: She has long brown hair that she keeps up in a pony almost always, She has emerald Green eyes. Her nose is peirced and has a Black ring. She is on the short side standing at only 5'3'' Because of her height she has a Big personality of sass.
She always has a pet Fox that she takes everywhere. She found her fox puppy near death and  helped him back to health, because of the kindness she showed the small fox, he stayed around. Ellieanna never kept him captive, he was free to leave when he wanted but he always stuck around.
Name: Miki
Age: 1
Gender: Male
Picture: Because of his near death experience he is stunted to be extreamly small. He can fit in the palm of your hand with no problems. He often rides in Ellieanna's pocket or hood.
Admin




Age

: 23


Posts

: 21


Join date

: 2017-02-14



Name: Jack....... (Doesn't remember last name)
Age: 22......he thinks.
Gender: Last time he checked he was a guy.
Power: Ability to forget......everything, apparently he is also uncomfortably good looking.
Description: Seeing as he can't remember how he looks, he just assumes he's sexy beyond all reason. But for those that don't think so, he is at a tall 6'5, brown hair, blue eyes, a couple of scars from fights he can't remember, and he is very strong, but not buff. He has a nice smile and kind eyes. Wears anything that fits him, but likes sweaters and jeans. He usually wears a trenchcoat and a fedora, but mainly does this so he can try to look better in front of the ladies.
Personality: Obviously he can't remember anything so, his personality is fairly innocent. He's nice and kind to strangers, so he's kind and nice to everyone. A gentle giant, he doesn't like fighting mainly because he doesn't know how to. But does know how to punch and throw things. Apparently he at one time knew how to use a gun, but forgot. He has a soft spot especially to women, because he's somewhat of a hopeless romantic, but has no idea how to talk to women. He's very handsome so lots of women talk to him but he gets confused and weirded out when he cant remember anything about himself to try and impress ladies with. Can't lie, he doesn't remember how to.

The only reason why he hasn't given up hope on ever doing anything again, is his pet macaw, Julio.
Age: 4
Color: Green with a touch of blue feathers.
Power: he can talk in full sentences.

Julio is the only one who knows anything about Jack, but that isn't much. He mainly just tells him what to do to get through the day. Like remember to go to work, remember to take a bath, remember to breath etc. He's afraid of other people so he can't do much when it comes to interacting with others.

Will upload pics when I find good ones.




Posts

: 11


Join date

: 2017-02-15



Name: Hails
Age: 21
Gender: Female
Power: to freeze anything
Description: Hails has white hair and grey eyes. She is always wearing a scarf and her hair is usually up in a messy bun.
Humphrey
Gender: male
Age: 2
Description: Humphrey basically lives in Hails' scarf. He reminds her not to get too cold. He's pretty small and adorable.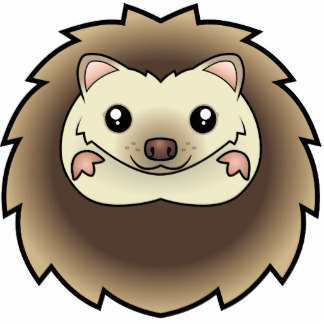 Posts

: 5


Join date

: 2017-02-23





Similar topics
---
Permissions in this forum:
You
cannot
reply to topics in this forum